History
We offer industry experience and domain expertise and speak the language of the maritime industry.
Our focus is on providing sophisticated IT solutions for the maritime industry. We offer the fully supported Topgallant® software products and solutions as well as business consulting, training, customer support and maintenance services with the goal of developing long-term client relationships based on their satisfaction.
Atlantec Enterprise Solutions GmbH was founded in 1999 by experts in shipbuilding, engineering and computer science. Our mission is to provide solutions that enable clients to improve engineering, production and life-cycle management processes in a cost-effective manner.
To this end, Atlantec Enterprise Solutions introduced its Topgallant® software in 2000. Over the years, we have worked with some of the world's leading shipyards and maritime industry businesses to help them improve their operations.
Core Advantages
Trained experts with many years shipbuilding and engineering experience who understand the maritime industry and its challenges
International experience within Europe, Asia-Pacific, and US markets
Easy to use solutions tailored to ship design and production processes as well as vessel life-cycle management
State of the art software technology, innovative yet competitively priced
Experts at integrating legacy systems
Management
Thomas Koch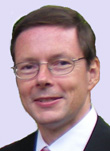 Founder, Managing Director. Since 1985 Dr. Koch has been working in the shipbuilding, software design and management fields. He started his career at Germanischer Lloyd, then worked as a Researcher at the Technical University of Hamburg-Harburg. Later he became Director of Development for KCS Consulting GmbH in Hamburg and managed the development of KCS (later acquired by Aveva) products for ship production. Dr. Koch holds an Dipl.-Ing/MSc in Naval Architecture from the University of Hannover, and PhD in Engineering from the University of Hamburg.
Bryan J. Miller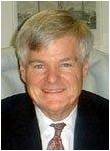 Founder, Managing Director. Mr. Miller has held senior level industry positions in the metals and computer industries. Prior to founding Atlantec Enterprise Solutions GmbH, Mr. Miller was president of KCS Inc., the North American subsidiary of Kockums Computer Systems AB (now Aveva), a leading supplier of CAD/CAM systems for shipbuilding. Mr. Miller received a B.S. from Loyola College in Maryland and an MBA from the University of New Haven.