Facility Modeler
Facility Modeler is an interactive application to model complete or partial shipyard production environments, e. g. a shipyard with its buildings, facilities, equipment, and production flows. It is intended to be used by persons that are involved in production preparation and planning tasks as well as in quality control.
The facilities being described are available as business objects which exhibit all properties needed for performing tasks such as weld distortion planning, part nesting, production planning upto full-scale production simulation and forecasting. In all these application areas, more or less refined descriptions of production facilities are required.
For this reason, Facility Modeler is part of several Topgallant® solutions such as Shipyard Production Simulation or Weld Distortion Management.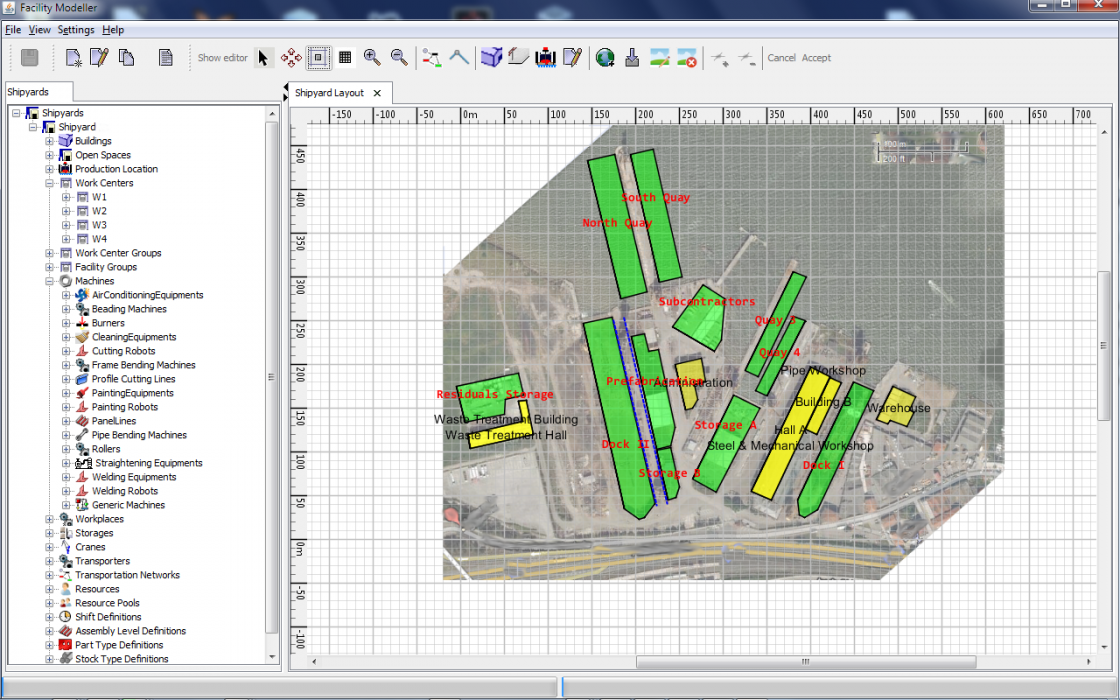 In the facility model different aspects of a production environment can be captured:
locations (building, open spaces, production areas)
facilities (e.g. all kinds of machines, portable equipment, transportation equipment etc.)
production organization and logistics
(work centers, groups of machines, ...)
resources and shift plans